RNCC - REPAIRED NATIONS COOPERATIVE CONFERENCE 2019
- Context for RNCC 2019 -
400 years after the slave trade, Ghana, the first African nation to break free from colonialism, is now the first nation to officially welcome back the Diaspora during their 2019 Year of Return.
Key Ghanain & U.S. partners, will create pathways for the Diaspora to develop Ghana cooperatively & regeneratively, without perpetuating global wealth inequality trends. The collective wisdom from labor, capital, organizers, governmental entities, and NGOs will be leveraged to create transnational strategy to attract capital and uplift local expertise.
- What happens at RNCC 2019 -
RNCC 2019 creates pathways for Diasporans to develop Ghana cooperatively & regeneratively. Over 3-5 days RNCC intentionally facilitates space for building relationships & business partnerships in import/export, thought partnership, and real estate.
- Sponsor Needs for RNCC 2019 -
We are currently seeking to partner with brands delivering excellent goods and services in DNA exploration, Travel Recommendations, Black Culture, Airfaire, and Accommodations. A successful RNCC leverages the power of the current political moment and the global shift in thought toward collective ownership. We are dedicated to creating mutual beneficial relationships and believe these key categories are ripe for sponsors to harvest good will, sales, and beneficial exposure.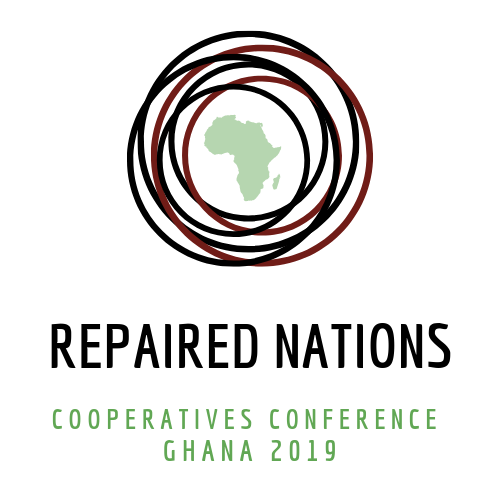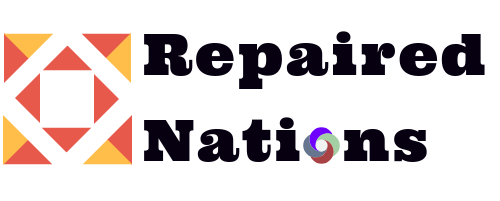 - Collective Strength -
Simple. Compassionate. Patient.
Our Mission at Repaired Nations is to educate, organize and empower low income Black youth in the Bay Area to launch cooperative enterprises for sustainable economic security through shared ownership and control of housing and businesses.

REPAIRED NATIONS creates redress for historic trends of oppression through cooperative training and development for collective ownership. Initially, REPAIRED NATIONS focuses on building wealth in Black communities by giving youth the tools needed to remain rooted: access to land and access to capital. Bookclubs, Workshops, and Trainings will educate and inspire communities to engage in cooperative effort, while giving grounded, practical skills for collective ownership.

We repair the effects of colonization and oppression by helping to weave interconnected communities into thriving, sustainable networks to equitably provide the essentials of life.
We value cooperation, simplicity, patience, and compassion, never straying from these in our pursuit of ecologically sustainable development in under-resourced communities.
SPONSOR
| | | |
| --- | --- | --- |
| | | |
| This Campaign | 2 | 0% |
| has ended. | Sponsors | Funded |
This campaign has ended.