Immediate Goal: Raise funds for RNCC 2019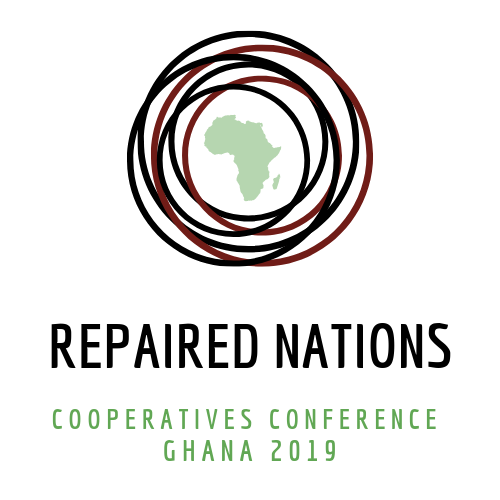 - Collective Strength -
Simple. Compassionate. Patient.

Our Mission at Repaired Nations is to educate, organize and empower low income Black youth in the Bay Area to launch cooperative enterprises for sustainable economic security through shared ownership and control of housing and businesses.
Intermediate Goal: To educate youth of color in California about cooperative enterprise and develop necessary infrastructure for cooperative development in under-resourced, disadvantages communities.
REPAIRED NATIONS creates redress for historic trends of oppression through cooperative training and development for collective ownership. Initially, REPAIRED NATIONS focuses on building wealth in Black communities by giving youth the tools needed to remain rooted: access to land and access to capital. Bookclubs, Workshops, and Trainings will educate and inspire communities to engage in cooperative effort, while giving grounded, practical skills for collective ownership.
We repair the effects of colonization and oppression by helping to weave interconnected communities into thriving, sustainable networks to equitably provide the essentials of life.
We value cooperation, simplicity, patience, and compassion, never straying from these in our pursuit of ecologically sustainable development in under-resourced communities.
Repaired Nations is a fiscally sponsored project of the Social Good Fund 501(c)(3).
Donate via Credit Card or eCheck
FAQ
Is my donation and credit card info secure?
Yes, the security and confidentiality of your information is our highest priority. We will not sell, trade or share your personal information with anyone else, nor send donor mailings on behalf of other organizations, and we will only share personal information if you have given us specific permission to do so.
Is my donation tax deductible?
Yes, we are a fiscally sponsored project of Social Good Fund, which is a public 501c3 organization recognized by the IRS. Your donation is tax-deductible to the fullest extent permissible by law.
How do I know that my donation was made successfully?
You will receive an emailed receipt immediately after your donation is submitted and your credit card is processed. Your donation will also show up on your bank or card statement within 1-3 business days.
Do I get a receipt?
Yes, a receipt is sent to your email inbox once your donation is processed. Please be sure to keep a copy of your receipt for tax purposes. If you select a recurring donation, you will be sent an individual receipt each period when your donation is processed.
Is my donation private?
We will not share or sell a donor's personal information with anyone else, nor send donor mailings on behalf of other organizations.